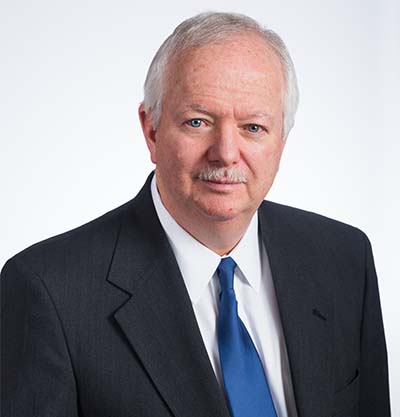 Dr. Lawrence H. Coppock, Jr. – RETIRED is a board-certified optometrist who has been in practice for over 38 years. He earned a B.A. from Gettysburg College and continued his education at the Pennsylvania College of Optometry receiving his B.S. and Doctor of Optometry degree (O.D.). He was selected for membership in Beta Sigma Kappa – optometry's honorary academic fraternity.
Dr. Coppock served as Adjunct, Assistant Professor at the Pennsylvania College of Optometry, Salus University, Elkins Park, Philadelphia where he taught "Practice Management" from 1988-2014. Formerly, he was an extended faculty member at the University of Houston, College of Optometry as a Clinical Preceptor instructing optometric interns. He has performed clinical studies in the development of new contact lens plastics for the FDA.
Dr. Coppock has written articles published in national professional journals on the subjects of advanced contact lens design and optic nerve disease. "Captain" Coppock is a retired officer of the Navy Medical Service Corps. He served as Head of the Eye Department, Naval Medical Clinic, New Orleans, LA while on active duty. Dr. Coppock served in the Persian Gulf War, Operation Desert Storm as Chief of Optometry, Fleet Hospital 15, Al Jubayl, Saudi Arabia.
Dr. Coppock was born in Camden and grew up in South Jersey. His wife, Ada, attended Drexel University for an M.S. in Arts Administration and was General Manager of the Philadelphia Theatre Company from 1990-2008. Dr. Coppock has retired from the practice of Optometry in 2021.